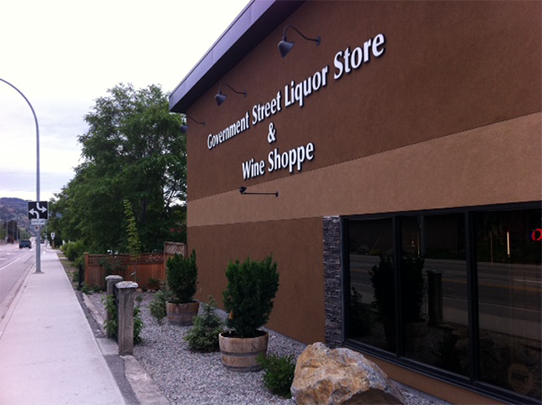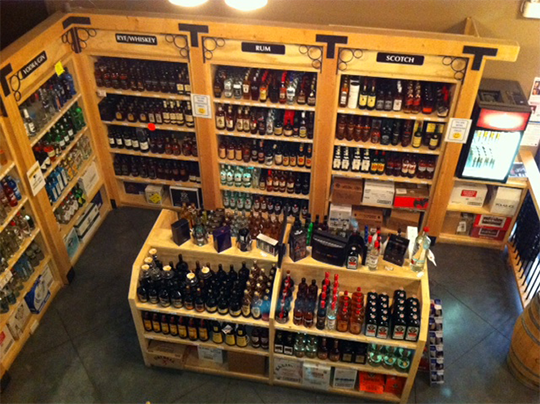 who we are
GOVERNMENT STREET LIQUOR STORE & WINE SHOPPE
We are a family owned and operated Retail Liquor Store in the Heart of Wine country, Penticton, British Columbia. We opened our doors in April 2010 and have strived to contribute and support our Community over the last ten years.

As an Essential Service, we are committed to the safety and well being of our staff and community. With the initiation of our online website we hope to better meet the needs of our customers so they can shop conveniently and comfortably.

Our Staff is well educated in all types of liquor with an emphasis on our local Okanagan Wines, Craft Breweries and Distillers. If you can't find what you're looking for we are here to help, and we will do our best to find it for you.
BE KIND. STAY SAFE. PLEASE DRINK RESPONSIBLY.
how it works
Pick Up & Delivery
DELIVERY
DELIVERY - We aim to service the City of Penticton with our $10 flat rate delivery fee. There may be an extra charge for any orders outside of the city limits.

Special Requests - Customer Service is our number one priority! The Government Street Liquor Store & Wine Shoppe will, of course, accept any special requests and will attempt to fulfill these wishes anytime we can.


PICK-UP
If you want to Pick-Up your order we've made ordering online a breeze.

Skip the lines by selecting your preferred items on our website then putting them in your Online Shopping Cart then Checkout. Orders submitted after 8:30pm (Current closing time is 9:00pm) will be completed and held for you for pick-up the following day.

WE URGE YOU TO USE THE ONLINE PREPAYMENT OPTIONS FOR CURBSIDE OR DELIVERY. WE ARE ALSO ACCEPTING ETRANFERS FOR EASE OF PAYMENT ON DELIVERIES.

ETRANSFER TO govstreetliquor@gmail.com

Rush Service, time sensitive deliveries, weekend drop-off requests can all be directed to our on duty staff by simply calling our delivery number 250-IN-A-RUSH or 250-462-7874.